Thank goodness for all the new technology that helps
real estate investors save time and effort!
Below are sources available for a limited time that have money you can use for real estate investing AND investors who will PAY YOU for leads – along with some other resources that can help you in your efforts…
Free Real Estate Investing Website – Click Here
My long time website builder Todd has agreed to give ALL of
my subscribers an investor website for free. He's offering this to
get his business name out there. This is NOT a free-trail – this is a
free website.
Powerful Flipping Software –  Click Here
This helps you find Motivated Seller Leads and
Cash Buyers, offers Proof of Funds and does a lot more.
Get access for just $1.00.
Abandoned Houses – Click Here
A lot of these houses are free & clear – plus the sellers
are often motivated to sell fast at a huge discount.
Shadow Inventory With Funding at DEEP Discounts – Click Here
Here's help finding deeply discounted properties that
aren't listed for sale anywhere publicly…and these deals
come with funding.
Free Craigslist Cash Buyer Ad Campaign – Click Here
If you want to flip properties quick for cash, you NEED a
solid cash buyer's list. Use this Craigslist ad to start building
your list today.
Profit on Airbnb (without owning real estate) – Click Here
I know of a guy who says he's making multiple six figures
per year on Airbnb – even though he owns no property…
And he says he's just small potatoes compared to the
75 people Forbes uncovered who are making over a
MILLION per year on the site. Check out how he's
outsourcing his entire business so he only works a
few hours per week to manage all his listings.
1-Minute Leads – Click Here
This cool software finds Cash Buyers, Wholesale Deals, &
"Emergency" Funding in any city in the U.S. in less than
one-minute. It also works in Canada.
How To Get Paid 5 TIMES On Every Deal – (check this out)
Getting paid once is great – but knowing how to
get paid 5 times on a deal is a gamer-changer.
Find Vacant Houses In YOUR Area – (find them here)
There are vacant houses right now waiting to
be snatched up. Here's how to find them.
Pre-Vacant House Source – (start targeting these)
Use these public records "indicators" to help tell when
houses are about to come on the market – before they're
put it up for sale.
Free Probate Leads Nationwide – (access here)
Estates need help liquidating property and they're
often willing to do it at a discount.
Cool Real Estate Tax Deductions – (check this out)
It's not always about how much you make, it's about
how much you keep. This can show you ways to help
keep what you've worked so hard to earn.
Below are sources available for a limited time that have money you can use for real estate investing AND investors who will PAY YOU for leads…

QUICK SOURCE REFERENCE – MONEY FOR DEALS

QUICK SOURCE REFERENCE – BUSINESS CREDIT
Free Fully Funded Corporations Available – What if you could order a business that's already fully funded – would that immediately help you right now to be able to do more deals? Okay that actually exists here – and as if that isn't already good enough – what if the business was a free Nevada corporation or LLC that you could quickly fill with $25,000 in business funding? If that sounds good…
Click here to get your funded company
Here's how to get $50,000-$250,000 at Zero Interest that can be used for any business expense or real estate / passive investment.
Click here to start accessing these funds

QUICK SOURCE REFERENCE –CREATIVE FINANCING
Want to invest in real estate without using any money – or very little – then creative financing can really help you. 2 very popular methods real estate investor's use is buying property "Subject To" and by using leases and options…
Click here for details on how to do this with little to no money out of pocket

QUICK SOURCE REFERENCE – PROOF OF FUNDS
Proof of Funds – Often times when you submit an offer on a property you're expected to show a proof of funds letter to show that you have funds available to close on the deal.
Consider using this software that practically flips houses for you…
– It finds and sends you motivated seller leads
– It tells you what to offer
– It generates offers for you
– It has proof of funds
– It helps you find cash buyers
If that sounds helpful – click here to get access to this software for just $1
Get 100% No Money Down Funding for your Transactional, Rehab, Rental and Small Commercial Deals – with Proof Of Funds…
Click here for how to access these funds

QUICK SOURCE REFERENCE – CASH FOR LEADS
If you find a deal before you have money to close on it yourself you can often turn it over to an active investor who's willing to give you money for it.
In scenarios like this, THEY are the ones doing the work to close the deal. This is perfect for investors just starting out, or those that don't want to work as hard.
Let's face it, finding the deal online from the comfort of your home – and then turning it over to an experienced investor to do the heavy lifting is a nice way to get paid.
Here are a few very active investors currently looking for people THEY WILL PAY to supply them with deals all over the United States…
More resources will be added to this page as I find them so check back often…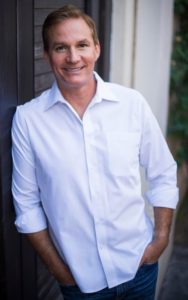 Mark~