3rd GENERATION INVESTOR - MARK WALTERS
FREE DAILY IDEAS FOR MAKING EXTRA MONEY
"START GETTING THE DAILY, 'PROFIT POTENTIAL NEWSLETTER' TODAY!"
For trying out the Free Daily Newsletter
YOU'RE ALSO GETTING THESE 3 FREE BONUSES...
A Free Customized Real Estate Investor Website To Help You Find Profitable Deals!
($99 Value)
Including Online Money Making Sources
Wealth Building Sources
Investing Sources
Ways To Make Money In Our New Economy
Free Money-Making Downloads and MORE!
Now You'll Always Have
Ways To Make Extra Money!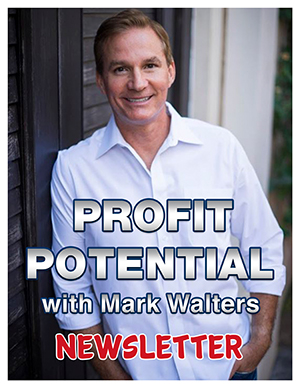 Get Free Instant Access Today...
Now you'll know how to profit with bargain houses.

($19 Value)
Now you'll always know how to find money for your real estate deals
($39 Value)
THANK YOU! THANK YOU! THANK YOU! For the first time in my life I'm putting my money into material that is real and isn't a let down when I close the last page. No fluff is what you offer and I need that in my life and for my financial education and success.