The World's Best Kept Secret
Here's Exactly How To Earn Up To 100% Returns
On Your Money Annually…Step-By-Step!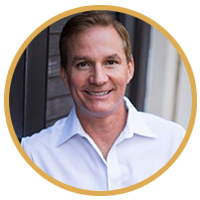 Mark Walters here, and landing on this page may end up being one of the biggest "aha" money moments you've ever had. No kidding!
What you're about to discover is so fresh that you've probably never heard about it before…which means there's LOADS of potential and little competition.
Are you at a point in your life where you'd like to make extra money?
In addition to making extra money…
How about at the same time getting your money to work harder for you so that it grows faster?
Well if making extra money and getting it to work harder for you at the same time sounds good...
Then welcome to the world of Judgment Investing!
When you follow this step-by-step training, Judgment Investing can help you achieve up to 100% annual returns on your money…not including the additional payoff of the debt!
When I first started investing in judgments back in the 1980's, I was surprised to find that pretty much nobody knew about it.
What surprises me even more now is that 3 decades later, pretty much still nobody knows about it.
And for those few and far between people who have actually heard about it, most don't really know what it is or how it works.
Would you say you fall into that category? If so you're not alone. The good news is...
That means there's still very little competition to pick up money judgments for deep discounts.
Let Me Share 2 Simple Things With You
So You Can Quickly Grasp This...
We're talking about small claims judgments.
These types of judgments often involve individuals who aren't too knowledgeable as to how the court system works.
That's no knock against them. We weren't taught this type of thing in school growing up.
Here's an example of a classic case and how you can potentially profit from it...
Let's say Mary takes John to small claims court because he owes her $1,000 and he refuses to pay her.
The judge hears the case and agrees with Mary that John owes her $1,000.
So the judge says Mary is the winner of the case and she is awarded a money judgment of $1,000.
Mary leaves the court that day feeling good she won the case...
But confused as to what she should do next. Again, they didn't teach us this stuff in school.
Some time passes and John still refuses to pay her the money.
Even though as the winner of the case she has rights and powers given to her by law...
Mary doesn't know what they are and she becomes discouraged.
After a little while she gives up thinking the judgment is worthless.
So here's an example of how you can potentially profit from this situation.
First of all you need to know that judgments are assignable.
That simply means you can buy Mary's judgment and she can assign it over to you.
This also transfers all the rights and powers of collecting the judgment to you as well.
You might be thinking, "Come on Mark, why would I want to buy this judgment since John isn't even paying Mary"?
Stick with me here because the answer could possibly be the extra cash you're looking for.
Let's say Mary won this judgment 5 years ago and you found it by knowing the kind of judgments to be looking for (don't worry, we'll show you how to do that).
So you send Mary a very specially written offer letter that we'll provide you that offers her...
$100 for her judgment.
You might be thinking, "Why would Mary accept a $100 offer for her $1,000 judgment? Doesn't that seem way too low?"
The answer is simple. She gave up on this long ago.
At this point in time, if she ever thinks about this judgment at all, she figures she'll never get a penny from John.
So Mary decides to accept your offer of $100 because something is better than nothing.
Before you commit, you do some checking and find that John owns real estate...
You also do some other checks that are absolutely necessary that we'll show you.
So you buy this judgment for $100 and record a very specific form that turns your judgment into a lien on John's house.
When the county he lives in sends him a letter alerting him of the lien, it really gets his attention.
So here's what you decide to do with this particular judgment...
Because you know you'll be buying more of them in the near future anyway, you decide to do nothing!
You're going to just sit back and wait for John to refinance or sell his house.
That's because you know in order to do that he needs to have clear title.
When this happens you'll be contacted by a title company asking how much you're owed so they can pay you.
You tell them how much money to send you and they send you a check.
Oh there's something else you need to know...
Judgments Accrue Interest!
The amount varies by state, but on average the interest earned on small claims judgments is about 10% per year.
So let's say the judgment you now own has been accruing interest since Mary won it 5 years ago.
That means each year, your $1,000 judgment was accruing 10% interest which is $100 extra dollars.
And since its five years old you have actually accrued an additional $500.
So your judgment payoff is $1,500 and not the original $1,000 face value. Way to go!
Now let's step back for a moment and see what you've just done for yourself.
You learned how to determine the type of judgments you should be buying instead of the ones you shouldn't...
You made an offer of 10 cents on the dollar for an older judgment that the plaintiff had given up on because they weren't educated on how to collect a judgment…
You bought an older judgment that already had a bunch of interest accrued...
And you bought a potentially collectible debt valued at $1,500 for only $100.
All while 10% interest continued to grow until the judgment was paid.
If you're sick of the miniscule interest banks and other investments pay these days, then check out what you just did…
Here you bought a $1,500 debt for an investment of $100.
And if that original $1,000 judgment is accruing 10% per year… That's $100.
That means your $100 investment to buy this judgment is earning you $100 in interest each year. Talk about having your money working for you!
You can double check my math here, but doesn't that mean your $100 investment is earning 100% per year?
So here's the solution to finding an investment that pays a higher return.
And what happens when the judgment gets paid?
Well there's your solution for finding a potential way to make extra money.
As you can see…Judgment Investing is 2 solutions rolled into one!
Want To Know How To Start Doing This
The Right Way Starting Today?
And yes there is a right and wrong way to do this like anything in life.
Why make unnecessary mistakes that can cost you money?
Learn how to do things the right way with, "The Complete Guide To Judgment Investing"…

Click The Button Below For Instant Online Access To "The Complete Guide To Judgment Investing" Including Digital Book, 6 Videos, 6 Audios, Forms, Press Release, Outsourcing Instructions & More! - One Time Payment:
$97 $47

(You will access this training ONLINE. No physical product will be sent to you

Now you're going to learn the right ways to Find, Screen, Buy and Collect judgments.
You absolutely need to know how to screen judgments so you don't buy the wrong ones.
Here's what I'm talking about...
It's a fact that some people enjoy getting their information by reading it...
And other people would rather get informed by watching a video...
While others prefer listening to an audio while they drive or do other things...
Because of this you're not only getting instant access to "The Complete Guide To Judgment Investing" digital book...
Today you're also getting the Video and Audio version as well at no additional cost!
But today you're getting even more than that…
Plus You're Getting ALL These BONUSES
at No Additional Cost...
Small Claims Court Limits By State
With this list you can be zeroing in on areas in the country that have the highest small claim court limits.
All limits in the country are enough to make this work nicely...
But now you'll be able to target the larger small claims judgments if you want even bigger payoffs.
State Statutes for Small Claims
Courts In The United States
If you decide to work small claims courts in states other than your own, these statutes will help you get up to speed in those areas too. Simply refer to them for a wealth of precise information.
How To Outsource Your Judgment Lead Generation
We've put together Virtual Assistant / Temporary Employee Instructions for judgment search outsourcing.
If you have limited time or just want to multiply the amount of judgments you can be finding...
These instructions will show you how to start outsourcing to find judgments to buy.
College Intern Instructions For
Judgment Search Outsourcing
These instructions will show you how to outsource the searching of judgments to college students.
Business related Internships are designed by schools so that students can get experience while not getting paid for services they provide.
If you don't have much time or money to start, these simple instructions will show you how to get interns to help you.
Judgment Prospecting With Foreclosure Properties
We'll show you in detail how to find judgments that are against homeowners in foreclosure.
With all the foreclosures out there, this can be a source of leads you use to find even more judgments to buy.
This is a unique way to pick up judgments and now you'll know exactly how to do it.
Judgment Prospecting With Probate Properties
This can be a potentially quick pay off judgment when you know what you're doing... and now you will!
Add this to the ways you find even more judgments today.
How To Calculate The Interest Due On A Judgment
Remember all the juicy numbers I showed you in the example above?
You've got to know how to formulate your payoff so you don't miss anything.
That could end up costing you if you don't know how to do it properly.
We'll show you exactly how to calculate your payoff to the penny so you get everything that's coming to you.
Screening Questions To Ask Judgment Creditors
You need to know which judgments to buy and which ones to reject.
Buying the wrong judgments can be costly and I don't want that to happen to you!
These exact questions will help you determine which is which...
While at the same time give you information that can help you with the collection.
If you don't want to make mistakes, you need these questions to ask!
Judgment Investing System at a Glance
Because this is probably new to you, we put together a simple reference guide to look at so you're always on track.
That way you can glance and see exactly where you are in the process at any given time.
This takes the guess work out for you so you can be confident in your efforts as you acquire more judgments.
"2 Judgment Investing Tips" - Videos & Audios
I had the idea to just start recording with the thought of sharing all kinds of additional tips and strategies having to do with judgment investing.
When I pushed stop there was over 1 1/2 hours of nuts and bolts information!
I was exhausted at the end like someone had sucked the info out of my brain…
To say I exceeded my expectations for this part of the training is an understatement!
Listen into this section of the training as I share all kinds of detailed goodies.
Publicity & Sample Press Release
To Advertise Your Judgment Business
You're getting a press release to help get free publicity in your area about how you buy judgments.
We'll even show you an article that was written up on us after we used it.
In fact that article produced $25,000 worth of judgment creditor calls before Noon the day it ran wanting us to buy their judgments.
Not saying you'll have the same results, and of course many judgments you're not going to want to buy, but it shows you the potential of this powerful press release that you'll now have.
You're getting the press release that created that buzz inside this training.
One of the nice things about judgment investing is that much of it can be done from your home or office.
Because of that in this training program you're also getting forms for buying judgments...
And forms and letters for collecting on judgments.
We also show you how to find forms in different states so you can find them that way as well.

Click The Button Below For Instant Online Access To "The Complete Guide To Judgment Investing" Including Digital Book, 6 Videos, 6 Audios, Forms, Press Release, Outsourcing Instructions & More! - One Time Payment:
$97 $47

(You will access this training ONLINE. No physical product will be sent to you

Bonus VIP Online Event Happening This Week!
Your timing is perfect as I'm doing a special judgment training this week!
Nothing will be sold on this training. Just good nuts-and-bolts judgment investing training!
My goal is to show you how to jump-start your judgment investing so that you can be off and running as quickly as possible.
If that sounds good then you need to be on this special limited time bonus training happening this week!
You definitely don't want to miss it and you won't have to...
As long as you invest in "The Complete Guide To Judgment Investing" TODAY, we'll send you an email immediately informing you of how you can attend this training at no additional cost…

Click The Button Below For Instant Online Access To "The Complete Guide To Judgment Investing" Including Digital Book, 6 Videos, 6 Audios, Forms, Press Release, Outsourcing Instructions & More! - One Time Payment:
$97 $47

(You will access this training ONLINE. No physical product will be sent to you

Here's What People Are Saying About Our Trainings...
Mark,

This is the first time I've ever bought a book and taken the time to write to the author about how satisfied I am. The Judgment Investing guide is very well written -- more fact filled and direct than most of my college textbooks. I'm also impressed and appreciative of how available you are in answering questions - much more so than my professors in college. Thanks again for the time and attention.

Mark - thank you very, very much for all the help & keep up the good work.
- Paul Whitmer, Pittsburgh, PA
---
I am almost finished my first reading of your book, "Judgment Investing". I had to take a moment to tell you that what you have put together is interesting and has me glued to my chair. It is more like a novel than a text book but in the excitement I find I am putting thoughts together like pearls. Not only do you do the best job of "Show and Tell" but you make the reader think and expand. So paying for the course is not enough. I just had to take time to say "Thank You". 
- Gerald Z, Scottsdale, AZ
---
I just received "The Complete Guide to Judgment Investing" and it is a powerful book on all the ins and outs of judgment investing. It will take you from A to Z in how to get started in this niche. I have already fielded several calls from the ads I have placed and am in the process of purchasing a variety of notes now.
- Craig Daniger, Granada Hills, CA
---

Thank you so very, very much! You are the best. You seem to always over deliver. I look forward to purchasing more and telling others.
- Akera El, North Carolina
---
Mark, I have purchased two products from you so far and the information is outstanding! It is much more organized, thorough and informative than products that I have paid hundreds for. Thanks for being affordable and thorough.
- Mike Sanders, Roanoke, VA
---
Mark, Thanks a MILLION. I am pleased and amazed at the content for such a low price.
- Earl Halstead, Maryland
---
I rarely have high expectations when I buy inexpensive materials on the net but your information was powerful, simple and complete. My extra bonus was that your information is written from the perspective of an investor. THANKS guys!
- David G
---
You really give the nuts and bolts of real-estate where other courses my wife and I tried were fluff they didn't explain anything to us to help.
- Jeffery Doolittle, Soddy-Daisy, TN
---
THANK YOU! THANK YOU! THANK YOU! For the first time in my life I'm putting my money into material that is real and isn't a let down when I close the last page. No fluff is what you offer and I need that in my life and for my financial education and success.
- Venus W, San Pablo, CA
---
There are a lot of people selling REI information out there but few compare to the quality and just good nuts and bolts information that you are offering.
Thanks,
- Patrick Burns, Dolphin Homes & Properties LLC
East Wenatchee, WA
---
I love your courses. I'm buying more of them. You are awesome. You have helped me out so much. I don't know how I can ever pay you back. Thank you.
- Thomas Erb, Gilbert, AZ
Just so we're clear, you're getting all this for a ONE TIME ONLY payment of just $97.00.
There's No Recurring Monthly Charge connected to this investment!
If you need to justify the expense, skip going out to dinner and a movie once this week and it's paid for…
Sick of the miniscule interest banks and other investments pay these days…
Afraid these returns won't allow your money to grow enough so that you can actually retire someday…
Hoping and praying for an answer to make extra money for you and your family…
…then get ready for a way to get your money working for you like it's on STERIODS!
Invest in this training TODAY so you don't miss this week's Bonus VIP Online Training with me…

Click The Button Below For Instant Online Access To "The Complete Guide To Judgment Investing" Including Digital Book, 6 Videos, 6 Audios, Forms, Press Release, Outsourcing Instructions & More! - One Time Payment:
$97 $47

(You will access this training ONLINE. No physical product will be sent to you