HOW TO FIND BARGAIN HUD HOMES
Cashing In on HUD Foreclosures Offers Real Estate Investors Good Discount Opportunities… But Most Buyers Over Pay!
Many investors don't understand how the HUD bidding system works so they pay MORE than HUD is willing to accept. What a waste of money!

Why pay more than you have to when you can PAY LESS?
Don't try to buy HUD homes without the Secret Formula found here!
This exclusive training is where you'll learn…
How the HUD system works
What to do
What not to do
Where to find a list of HUD homes available in your area
Exactly how to determine the true value of HUD homes
How To Formulate a Winning Discounted Bid (The Secret Formula!)
The HUD rules that must be followed
Warnings about buying traps
And more!
HUD Foreclosures Offer Real Estate Investors Bargain Opportunities...
But Most Buyers OVER PAY!
Don't try to buy HUD homes without this Secret Formula…
Here's how you can use a secret calculation to help get the best possible price accepted for HUD Homes.
The U.S. government is up to its eye-balls in HUD homes right now.
There are a record number of FHA insured loans going bad and HUD is taking possession of those homes through foreclosure.
Their inventory of HUD homes is growing like crazy these days as we all know.
It costs the government a lot of money to hold these HUD homes, so Uncle Sam wants to move them out.
Yes, HUD makes homes available at good prices... if you know what you're doing.
But look out!
Every day people who don't understand how the game is played are over-paying for HUD homes.
It's true… they don't understand how the HUD bidding system works so they pay more than they have to because they don't know any better.
HUD homes are sold by blind bidding.
If you don't know the secrets of finding the bargain price points HUD is willing to accept on homes, you could end up paying way too much.
Finally… there's affordable training you MUST have to learn the inside methods for buying HUD homes.
HUD Frequently Asked Questions
Like everything else, HUD is evolving. They've updated the way they offer properties for sale
by embracing the Internet which is good for investors.
If you're wondering how the HUD Home Store handles registration, property searches, open-bid procedures, bid status, brokers/agents, and a lot more...
Included in this training is access to frequently asked questions and answers offered by HUD.
This will help ensure you're doing things properly and build your confidence at the same time.
To make sure you have a plan to help you get started towards success with HUD Homes, you're also getting instant access to these extra items at no additional cost…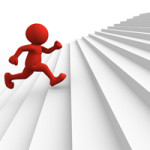 1. "30-60-90 Day Step-By-Step Action Plan"

Use this very simple, highly detailed action plan to help you get started and stay productive and successful. It will keep you focused doing the things that need to get done over a 3 month period. It's very useful for both beginners and seasoned investors alike. You'll love this guide and refer to it often for years to come.

($27 Value)
2. "Interview with HUD Investing Expert" ($37.00 Value)
In this 2 part audio module you'll learn…
This investor typically averages 10-15 wholesale deals a month. Listen how his HUD strategy covered in this audio has added an average 5-7 EXTRA deals a month to his inventory.
The one place to find ACTIVE cash buyers FAST
How you can place bids on HUD property in less than 5 minutes and get answers within 24 hours
How he's flipped over 23 HUD homes with this strategy in about 100 days preceding this interview
How to find the available HUD homes in your area online and be able to bid on them
The website where you can place multiple offers a day to get good deals from the comfort of your home
How to reverse-engineer deals that meet your cash buyers' desires
How to find the perfect type of real estate agent to work with this strategy
The specifics on zeroing in on the minimum threshold amount that HUD will accept in your area (This is KEY to build in your profit while at the same time not paying too much)
If you're just getting started, which day of the week is the best day to bid to give yourself the most time to supply HUD with the paperwork and find a buyer to flip the property to
The time of day to place your bid so you know you're bidding on a property that's still available
How to create a maximum net bid to create a stronger offer and better potential chance for acceptance
The type of properties to target that have a lower discount threshold
The type of due diligence you should consider doing to help sell the property
How to secure your offer with HUD
How he's handling the A-B and B-C closings and getting paid
How he's using transactional funding to close these deals
How to reduce your risk bidding on HUD properties
"Bidding Without this Guide is DANGEROUS!"
If you've ever wondered how to best go about buying a bargain priced home from HUD then you must have this information.
Please don't even think about bidding for a HUD home until you've armed yourself with the inside knowledge found in this training.
(HUD doesn't offer refunds... There is no room for error!)
You'll find what you need to know (and The Secret Bidding Formula) in "HUD Home Secrets".
HUD wants you to buy these homes...
And now you'll know the smart and profitable way to do it.