Discover How To Wholesale Houses In
2 Simple To Follow Steps!
If you think you can follow a whole 2 Steps then the Foreclosure Wholesale System is for you…
Let me ask you this...
What's the one thing you need when putting deals together?
The answer is simple...
You need a motivated home seller.
When someone is motivated to sell...
That's when you can potentially put together the most profitable deals right?
The more motivated home sellers you can find and win over...
The more profitable deals you can potentially find.
And that can really add up.
That's Step #1
How To Make Motivated Home Sellers LOYAL TO YOU
Before You Ever Talk To Them?
So what if you had a way to make motivated home sellers loyal to you...
Before you ever talked to them?
Does that sound like a magic formula you'd definitely want to have?
Do you think that would make your job of finding deals a whole lot easier?
Would it take a lot of the pressure off you?
Would it help you beat out your competition?
Would it give you an advantage in a world where advantages are hard to come by?
You bet it would!
That's what you're going to find here in the Foreclosure Wholesale System in Step #1.
I've included something here that you won't find in any of my other trainings!
You're going to get a secret formula to get motivated home sellers to become loyal to you before you ever talk to them in person.
What Is This Secret Formula?
First you're going to discover what this secret formula is.
Then once you know what it is you're getting a customized marketing system to use with it...
Custom Marketing System For The Secret Formula…
You're going to receive 4 custom pre-written letters...
4 custom pre-written postcards...
And a custom written phone script.
I've personally custom written all of these for you to help start getting motivated home sellers to become loyal to you before you ever talk to them.
Once these letters, postcards and the secret formula starts working on them and they begin contacting you...
Simply refer to the custom written phone script here to know how to respond based on what got them loyal to you.
This takes a lot of the pressure off you so you can concentrate on which properties you want to put under contract.
But the most important thing to remember is...
The momentum of winning over multiple motivated home sellers quickly is all started with this secret formula.
And knowing the type of profits you could potentially make with just one real estate deal...
How much do you think this secret formula is worth?
I'd say a lot and you probably would too.
Find Even More Deals with Bank REOs
In Step #1 you're also going to learn about investing in BANK REOs so that you can find even more deals this way.
These are foreclosed properties that lenders want to get off their books fast.
They're often willing to let them go for a bargain to investors like you...
And now you'll know how to make those deals happen too.
So in Step #1 you're going to learn how to win over motivated home sellers to potentially find deals...
The magic formula and custom written letters, postcards and phone script to use with it…
And also how to get bargain properties from banks to potentially find even more deals.
Okay once you know how to get these bargain properties using Step #1 in this training...
You need to know how to profit from them right?
So in the Foreclosure Wholesale System you're going to learn Step #2...
In Step #2 you're going to learn how to find motivated home buyers to sell these properties to for a fast potential profit.
Because Step #2 is so important I've put together 8 simple to follow videos for you…
8 Simple To Follow Videos To
Find Motivated Home Buyers
In these 8 videos you're going to learn how to create a hungry wholesale buyers list...
This way you can have cash buyers ready to make offers on properties you find at killer bargains they can't resist.
These are investor buyers that are always looking for good deals.
You're also going to learn how to create a hungry retail buyers list so you can potentially cash even bigger checks.
Retail buyers are usually willing to pay higher prices than wholesale buyers.
They're still looking for a discount, but you can charge more to this type of buyer.
This can help you potentially pocket even more cash on bargain properties you find.
With either list you decide to tap in on, now you'll have an exit strategy and potential way to profit from the deals you find as quickly as possible.
In Step #2 you're discovering how to create multiple types of buyer's lists.
That way you have an exit strategy and potential way to profit from the deals you find as quickly as possible.
So if you want to know how to wholesale houses because you need to make extra money...
All you need to do now is get started with this 2-Step System ASAP…
Here's What People Are Saying About Our Trainings...
Thank you so very, very much! You are the best. You seem to always over deliver. I look forward to purchasing more and telling others.

- Akera El, North Carolina
Mark, I have purchased two products from you so far and the information is outstanding! It is much more organized, thorough and informative than products that I have paid hundreds for. Thanks for being affordable and thorough.

- Mike Sanders, Roanoke, VA
This system is a must have for any beginning investor or a investor who would like to sharpen his/her skills in the real estate market. The things I liked especially about the Wholesale Foreclosure System is how it is explained in great detail of WHAT TO DO! And most importantly HOW TO DO IT! There isn't just one aspect I liked. I liked it all! Everything is layed out for you, all you have to do is follow the system. I'm following this system myself and I'm learning so much in a short amount of time it's unbelievable! Thanks Mark.

- Adam Banks, Ohio
Mark, Thanks a MILLION. I am pleased and amazed at the content for such a low price.

- Earl Halstead, Maryland
I rarely have high expectations when I buy inexpensive materials on the net but your information was powerful, simple and complete. My extra bonus was that your information is written from the perspective of an investor. THANKS guys!

- David G
You really give the nuts and bolts of real-estate where other courses my wife and I tried were fluff they didn't explain anything to us to help.

- Jeffery Doolittle, Soddy-Daisy, TN
THANK YOU! THANK YOU! THANK YOU! For the first time in my life I'm putting my money into material that is real and isn't a let down when I close the last page. No fluff is what you offer and I need that in my life and for my financial education and success.

- Venus W, San Pablo, CA
There are a lot of people selling REI information out there but few compare to the quality and just good nuts and bolts information that you are offering. Thanks,

- Patrick Burns, Dolphin Homes & Properties LLC East Wenatchee, WA
I love your courses. I'm buying more of them.

- Thomas Erb, Gilbert, AZ
PLUS…Check out all the Bonuses you're also getting instant access to at NO ADDITIONAL COST…
1. 30-60-90 Day Step-By-Step Action Plan for Real Estate Investors
Use this very simple, highly detailed action plan to help you get started and stay productive and successful. It will keep you focused doing the things that need to get done over a 3 month period. It's very useful for both beginners and seasoned investors alike. You'll love this guide and refer to it often for years to come.
($27 Value)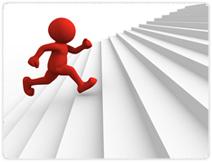 2. "3 Bank REO Audio Modules" covering...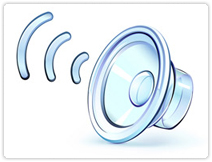 Detailed foreclosure fundamentals
Understanding the banks motivations
Avantages of Banks REO's vs. Foreclosure Homes
Why There Are No Bidders At The Auction
Why Some Foreclosures are NOT a good deal and should be avoided until they're a Bank REO
Tapping Into Other Investor's Buyers Lists
How to profit with rehab properties without doing the work
Why banks are willing to discount so you can benefit
PMI claims
FDIC pressures
Bank REO departments
Out of state bank reo's
Carrying and marketing costs that banks have to deal with to help your leverage
Bank REO financing from the lender
Targeting REO's on the Multiple Listing Service
How to save money on title searches
Bank REO "timing" with banks
Ways to find more REO's
Working with real estate agents
What to look for on the multiple listing service to find good deals
($27.00 Value)
3. "Interview with Bulk REO Expert
Audio Module" covering...
The 2 mistakes that kill Bulk REO investing success.
What type of lenders to target to buy reos in bulk.
How to best deal with with these lenders to get them to deal with you.
The 4 pillars that are necessary for bulk reo investing.
Who to give your bulk reo purcashe contract to in addition to the agent to make sure your deal goes together.
How to get lenders to think of you when they have property and bypass other investors.
How to profit from lenders "non-performing" loans BEFORE they're REO's.
Three best exit strategies for Bulk REO properties.
($37.00 Value)
4. "How To Find Home Buyers - Fast Start Audio Module"
Listen to this Fast Start Audio First to get you on the right track to attracting buyers online so you start creating your exit strategy!
($19.95 Value)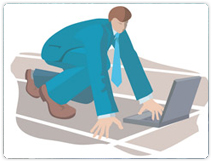 5. "2 Social Media Marketing Audio Modules"
Listen in as I share ways you can grow your buyers list using Social Media Marketing that costs you nothing!
Most people don't know the correct ways to market using Social Media...and they lose out big-time because of that.
Think about it, this is where most everyone is nowadays… In these audios you're going to learn specific, detailed marketing strategies to use for the most popular sites such as Facebook, Twitter, LinkedIn and more.
($37.00 Value)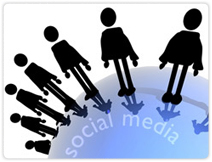 6. "Offline & Online Classified Ad Examples & Resources"
These are pre-written ads you can plug into your marketing ASAP! Use these to create a stream of leads coming into your business that can result into a steady stream of potential profits.
($39.00 Value)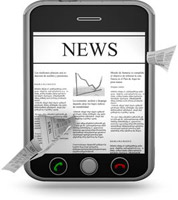 7. "List Of Over 300 Online Real Estate Websites To Market On with Thousands Of Wholesale Buyers"
We all know networking online has become common place. Now you'll have a huge source of buyers to be able to tap into and create relationships with.
($39.00 Value)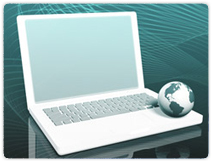 8. "How To Find REOs Online"
In this Bonus you'll discover how to find exciting buys from the comfort of your own home. To give you a jump start, in this bonus package, I am including an exclusive list of bank and lender web sites that list their REOs for sale.
Many of these even feature photos of the properties they're offering. The hot news is that many of these listings give the NAME and TELEPHONE number of the bank's manager who is responsible for the property. When you begin dealing in REOs you'll quickly learn that finding those names and numbers is like finding gold. Plus... in this bonus you'll find a list of "asset managing" companies that list properties online.
(Value $25.00)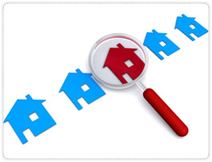 9. "Assignment Document"
In this bonus package we're including an Assignment form to make the paper work of a flip quick and easy. The contract is in Word format, so you can just pull it up on your computer screen and quickly fill in the few bits of information needed.
(Value $25.00)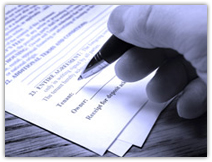 10. "Property Acquisition Worksheet"
Here you'll be able to put information such as Acquisition Expenses, Fix Up Expenses, Holding Expenses, Sales Expenses and more so you know how to calculate expenses and the estimated net profit of all your deals. This will help your peice of mind as you'll always have your finger on the pulse of your transactions.
($9.95 Value)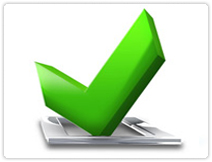 11. "Property Inspection Form"
Don't be like many new investors who look at property but don't have a road map of what they should be looking for in a property. Use this property inspection form like your own personal check list.
($9.95 Value)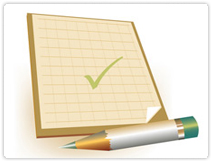 12. "Liens and Deeds - digital book"
This is a nifty course in understanding the liens and deeds that many real estate investors will encounter at some time. You'll have a hard time finding this information so clearly explained anywhere else. This knowledge can not only give you an edge when buying and selling real estate, but contains some of the insight
you must have to avoid legal entanglements in some real estate transactions.
($20.00 Value)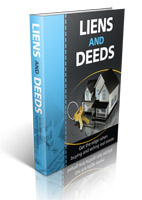 13. "Two Investing Cash Flow Tactics - digital book"
Here you find a pair of advanced strategies that can mean big profits in otherwise hopeless investment situations.
($20.00 Value)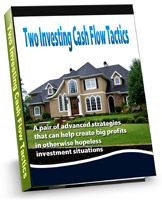 Just so we're clear, you're getting all this for a ONE TIME ONLY payment of just $77.00.
There's No Recurring Monthly Charge connected to this investment!
If you need to justify the expense, skip going out to dinner and a movie once this week and it's paid for.
Get this simple to follow 2 step formula working for you today…