A Tidal Wave of Hurt Has Hit Banks...
Because of that you potentially have one of the greatest periods of wealth building opportunities in the last 70 years that's been dropped right into your lap.
There are masses of homeowner's these days that can't make their loan payments and banks are forced to FORECLOSE…
That's when YOU need to sit up and take notice.
Many other borrowers are "upside down". That means they now owe more on their loan than their home is worth.
Because of that homeowners are walking away and no longer making payments… forcing banks to take back even MORE houses.
Banks are in the business of making loans... not managing real estate. They don't like those REOs and they don't want them. It costs banks big bucks to manage and maintain all the property they have taken back.
BULK REOS…Banks Are So Motivated To Get Rid
Of These Properties That They're Often Willing
To Sell Them In BULK!
You can decide if you want to learn how to buy them one at a time or in Bulk for a bigger slice of the pie.
That's why we've put together the training, "Bank REO Confidential".
Here's just some of what you'll learn…
Learn 4 ways to find REOs
Bank owned homes explained
How to buy with minimum risk
What is a bank's credit bid?
Why every REO is not a good deal
What to say to the REO manager
How to use the MLS to find REOs
A plan for buying REOs without cash
Why banks sell REOs at large discounts
3 ways to contact a bank about their REOs
The danger of the IRS and the 120 day rule
Must you always buy an REO "as is"?
Why REOs are an untapped source of wealth
The REO buyers advantage over foreclosure buyers
Why did the property not sell at the auction
The advantages of buying bank owned property
The difference between a foreclosure and an REO
What is PMI and why does it work in your favor
The big opportunity with out of state mortgage holders
The 7 big reasons why banks want to sell REOs quick
How property needing minor repair can mean extra profit
Do not buy for more than ____% of a property's value
Free online home value webs site you must avoid
How timing plays an important role in getting the best deal
Why flipping is the key for those who have little cash
What you should know about the REO purchase contract
Where to get a reliable free estimate of a home's value
A formula for determining if the deal will be a winner
Understanding the bankers problem for the best deal
How to spot properties with the most profit potential
Signals that can tell you what the bank expects
A rule of thumb for estimating closing costs
The 3 steps you must follow before you offer
When the bank will finance your purchase
How to choose a real estate agent to save time
Why you must always buy hazard insurance
How to flip REOs for cash flow
Why some REOs are time wasters
How to make your purchase offer
REO negotiating tactics
And Much, Much More!

Click The Button Below For Instant Online Access To "Bank REO Confidential" Including Digital Book, Step-By-Step Action Plan, 3 Audio Modules, Bulk REO Expert Interview, How To Find REOs Online, and Forms - One Time Payment:
$97 
$39

(You will access this training ONLINE. No physical product will be sent to you

Can YOU... Afford To Be Left Out Again?
When there are thousands of foreclosure sales every month there aren't nearly enough bidders to buy them all.   Banks end up owning tens of thousands of homes…that's what's happening right now.
Plus…thousands and thousands of loans are "resetting" at higher rates driving monthly payments to the sky. That's why banks continue to be willing to unload properties at BIG DISCOUNTS because of all the defaulting homeowners.
That can mean potential profits for investors who know how to put these kinds of deals together.
That's why we want to include some strategic bonuses that can help you invest in Bank REOs even more...
PLUS…Check out all the Bonuses you're also getting instant access to at NO ADDITIONAL COST…
1. 30-60-90 Day Step-By-Step Action Plan for Real Estate Investors
Use this very simple, highly detailed action plan to help you get started and stay productive and successful. It will keep you focused doing the things that need to get done over a 3 month period. It's very useful for both beginners and seasoned investors alike. You'll love this guide and refer to it often for years to come.
($27 Value)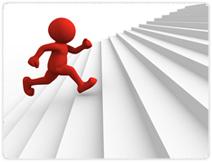 2. "3 Bank REO Audio Modules" covering...
($27.00 Value)
In this Module you'll learn…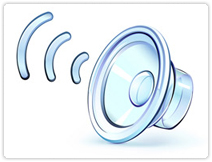 Detailed foreclosure fundamentals
Detailed foreclosure fundamentals
Understanding the banks motivations
Advantages of Banks REO's vs. Foreclosure Homes
Why There Are No Bidders At The Auction
Why Some Foreclosures are NOT a good deal and should be avoided until they're a Bank REO
Tapping Into Other Investor's Buyers Lists
How to profit with rehab properties without doing the work
Why banks are willing to discount so you can benefit
PMI claims
FDIC pressures
Bank REO departments
Out of state bank reo's
Carrying and marketing costs that banks have to deal with to help your leverage
Bank REO financing from the lender
Targeting REO's on the Multiple Listing Service
How to save money on title searches
How to tap into Bank REOs on the Multiple Listing Service.
Bank REO "timing" with banks
Ways to find more REO's
Working with real estate agents
What to look for on the multiple listing service to find good deals
3. "Interview with Bulk REO Expert Audio Module" covering...
($37.00 Value)
In this Module you'll learn…
The 2 mistakes that kill Bulk REO investing success.
What type of lenders to target to buy REOs in bulk
How to best deal with these lenders to get them to deal with you.
The 4 pillars that are necessary for bulk reo investing.
Who to give your bulk reo purchase contract to in addition to the agent to make sure your deal goes together.
How to get lenders to think of you when they have property and bypass other investors.
How to profit from lenders "non-performing" loans BEFORE they're REO's.
Three best exit strategies for Bulk REO properties.
4. "Property Acquisition Worksheet"
Here you'll be able to put information such as Acquisition Expenses, Fix Up Expenses, Holding Expenses, Sales Expenses and more so you know how to calculate expenses and the estimated net profit of all your deals. This will help your peice of mind as you'll always have your finger on the pulse of your transactions.
($9.95 Value)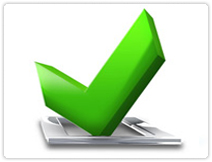 5. "Property Inspection Form"
Don't be like many new investors who look at property but don't have a road map of what they should be looking for in a property. Use this property inspection form like your own personal check list.
($9.95 Value)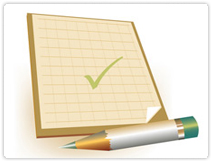 6. "Assignment Document"
In this bonus package we're including an Assignment form to make the paper work of a flip quick and easy. The contract is in Word format, so you can just pull it up on your computer screen and quickly fill in the few bits of information needed.
(Value $25.00)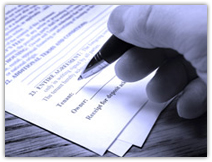 7. "How To Find REOs Online"
In this Bonus you'll discover how to find exciting buys from the comfort of your own home. To give you a jump start, in this bonus package, I am including an exclusive list of bank and lender web sites that list their REOs for sale.
Many of these even feature photos of the properties they're offering. The hot news is that many of these listings give the NAME and TELEPHONE number of the bank's manager who is responsible for the property. When you begin dealing in REOs you'll quickly learn that finding those names and numbers is like finding gold. Plus... in this bonus you'll find a list of "asset managing" companies that list properties online.
(Value $25.00)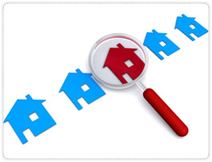 Click The Button Below For Instant Online Access To "Bank REO Confidential" Including Digital Book, Step-By-Step Action Plan, 3 Audio Modules, Bulk REO Expert Interview, How To Find REOs Online, and Forms - One Time Payment:
$97
$39

(You will access this training ONLINE. No physical product will be sent to you

Many of the best deals in the country can be found right now as banks dump some of the homes they're forced to take back do due foreclosure.
They don't want these properties and they're offering discounted bargain prices often times to get rid of them ASAP.
That can often lead to instant equity that you can profit with by selling the property quickly to wholesale or retail buyers…
Or keep the property, rent it out and enjoy the cash flow.
Either way Bank REOs are a prime source for discounted real estate that you should be taking advantage of right now while banks are still so willing to discount the prices.
Take advantage of this exclusive training so you can begin targeting this source of bargain real estate…

Click The Button Below For Instant Online Access To "Bank REO Confidential" Including Digital Book, Step-By-Step Action Plan, 3 Audio Modules, Bulk REO Expert Interview, How To Find REOs Online, and Forms - One Time Payment:
$97
$39

(You will access this training ONLINE. No physical product will be sent to you